MEDEVAL of Balkan Medical Task Force in Slovenia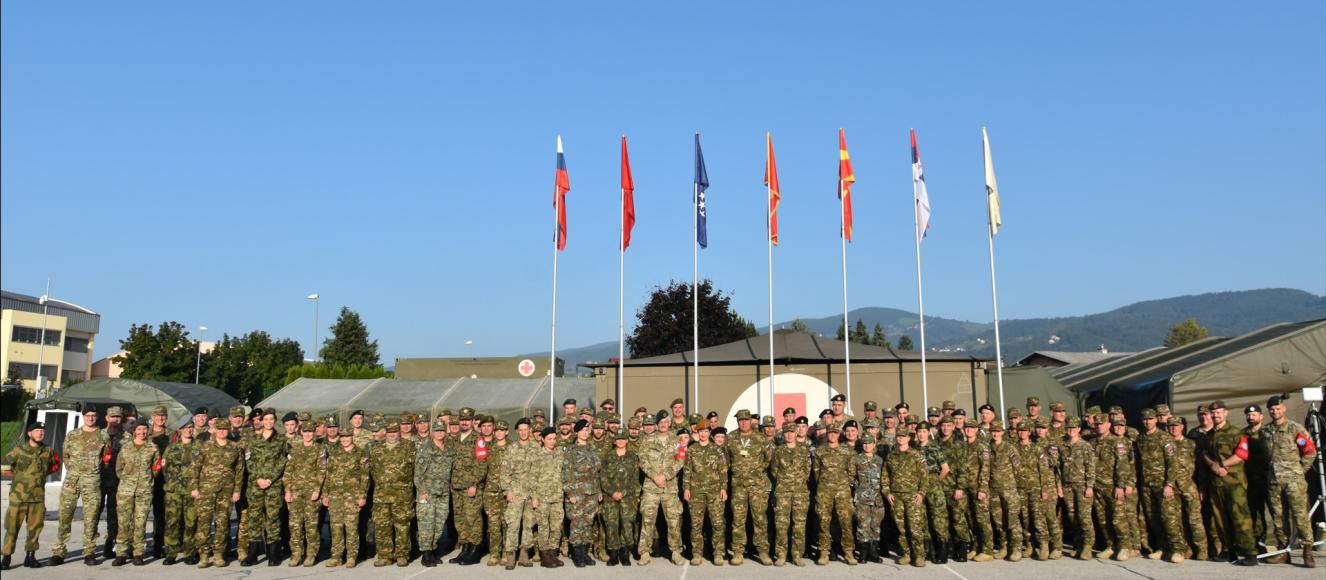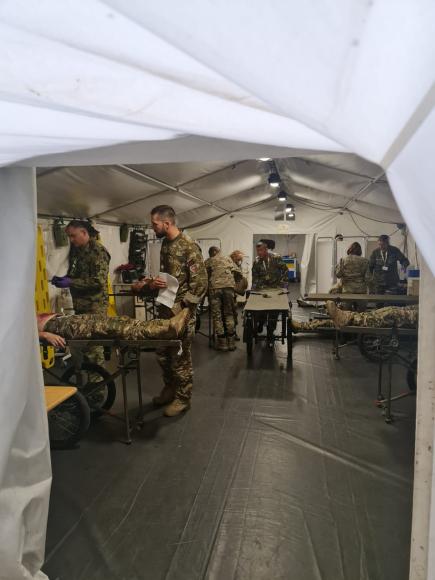 The BMTF, founded in 2016, is a Multinational Modular Medical Unit based on existing military medical capabilities of the Participating Nations - Albania, Bosnia-Hercegovina, Macedonia, Montenegro, Serbia and Slovenia.
The picturesque town of Slovenska Bistrica, nestled in the stunning Slovenian countryside, became the center of an extraordinary week of shared knowledge and experiences. The team's primary objective was to evaluate the capabilities and effectiveness of the field hospital in providing medical care through assistance to civilian authorities in case of natural and other disasters within region.

As the team arrived in Slovenska Bistrica, they were greeted with open arms and cooperative attitude by their military medical colleagues in the BMTF. The MEDEVAL team consisted of 14 members from 9 different nations whereas 8 NATO countries and 1 non-NATO country.

During their evaluation, the military medical team provided valuable insights and recommendations to enhance the field hospital's operations further. However, what left a lasting impression was the optimism and dedication displayed by the field hospital and staff.

The medical evaluation conducted at the field hospital in Slovenska Bistrica was a crucial step in ensuring the facility's capabilities to provide effective treatment. The team assessed the hospital's different modules and the expertise of the BMTFs staff. Furthermore, they reviewed the hospital's inventory of essential medical supplies and equipment, in order to provide recommendations to ensure that it meets the required standards.

As the team concluded their mission and prepared to depart from this picturesque town, they couldn't help but feel a profound sense of gratitude for the experience. During the final line up, Colonel Alexander Vidergar, Commander Logisic Brigade of Slovenia, summed it up beautifully, saying, "The MEDEVAL-teams mission here was not just about evaluating medical capabilities; it was about celebrating multinational cooperation and preparing to deliver care to those in need".

UPCOMING COURSES