NATO MEDEVAL of the Austrian Aeromedical Evacuation Team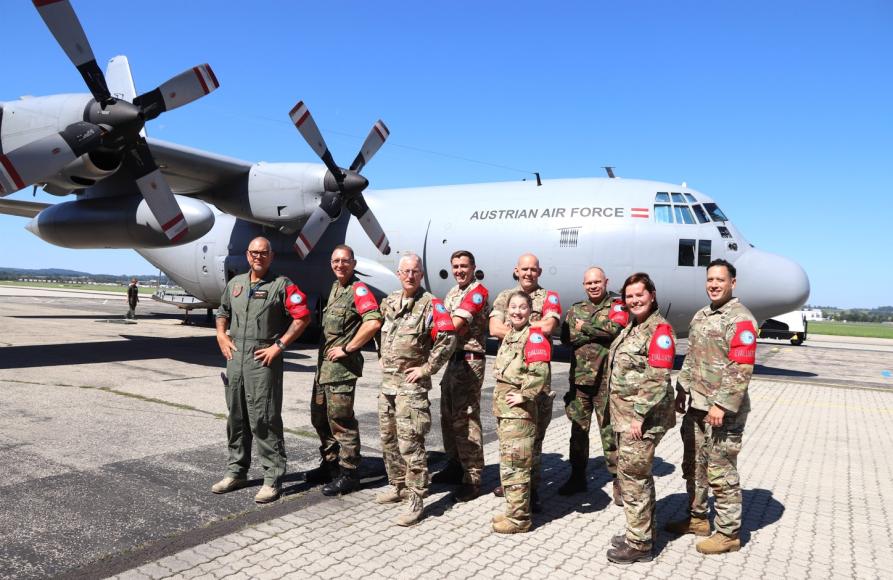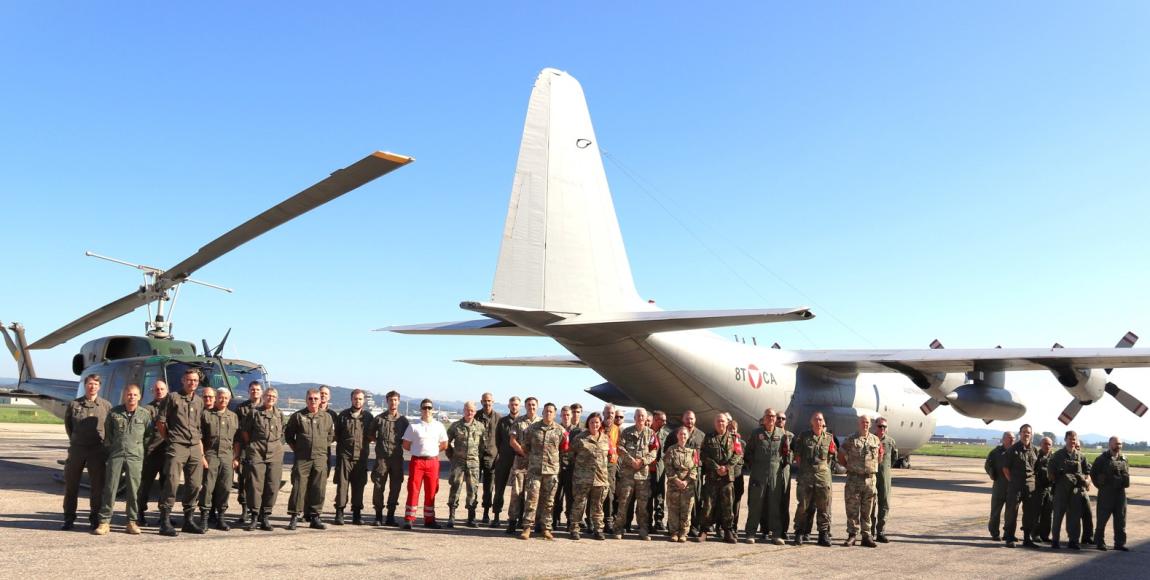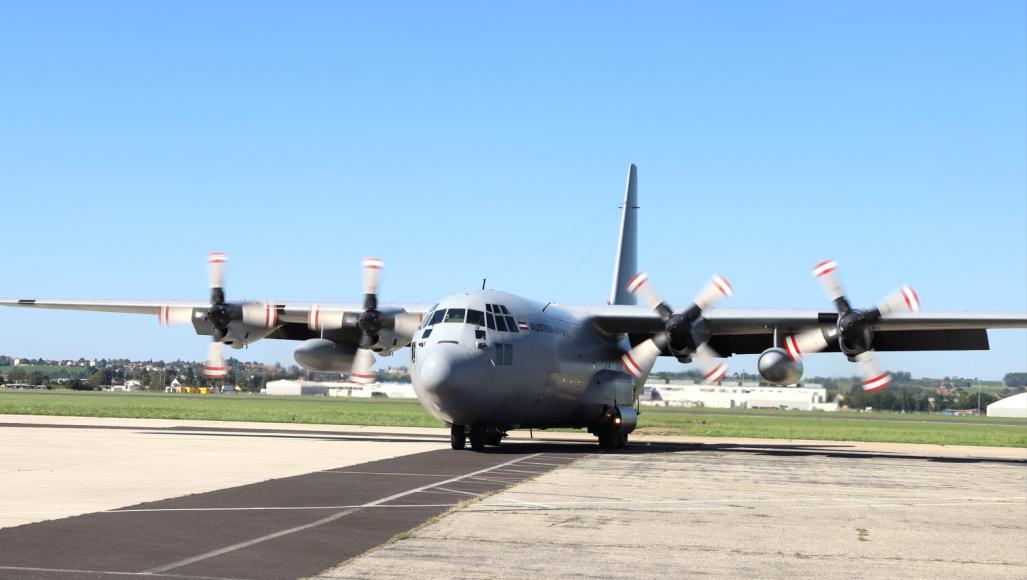 The evaluation, took place at a Vogler Airbase in Horsching, Austria, saw the team utilize a C130 transport aircraft to evacuate simulated patients inside a dedicated Medevac container installed inside the airplane. NATO Medical Evaluators, a team of specialised medical personnel observed the exercise using the NATO standards to provide assurance of the Austrian capability.
Aeromedical evacuation, is a critical component of military healthcare, ensuring that injured or critically ill personnel receive swift and specialised medical care during transport by airplanes or helicopters. Interoperability between NATO partner nations is fundamental to the survival and effective care to military personnel on operations. MEDEVAL is critical in ensuring that Aeromedical evacuation follows NATO processes across all partner nations.

The exercise began with a scenario in which a military unit had suffered casualties in a NATO mission outside of Austria. The Austrian aeromedical evacuation team, equipped with state-of-the-art medical equipment and a highly trained staff, swiftly mobilized to respond to the call. Their primary asset for this mission is the Lockheed C130 Hercules, a versatile transport aircraft designed to carry out a range of military operations, including aeromedical evacuations.

The evaluation process was rigorous, with NATO Medical Evaluators observing every aspect of the operation. They assessed the team's ability to stabilize patients, manage medical equipment, and ensure the safety and comfort of those onboard. Additionally, evaluators scrutinised the team's logistics, command, communication and coordination with ground units, emphasising the importance of seamless teamwork in these critical missions.

The aeromedical evacuation team, part of the Air Support Command of the Austrian Airforce, did an outstanding job and showed their ability to execute the given missions in an effective way, maintaining a high standard of military healthcare. After the First Impression Report brief also the support team of the host nation was thanked in particularly due to the outstanding logistic support to the team to make this MEDEVAL happen. All members of the MEDEVAL team used this opportunity to work internationally on a common project of which the outcomes will be of use for the Austrian AME unit.

UPCOMING COURSES