"THE FIRST CONFERENCE FOR MEDICAL SIMULATION APPLIED TO LARGE SCALE EXERCISES"
In line with the PXD VIGOROUS WARRIOR 2019 conclusions, in order to improve quality of medical exercises and to increase realism in simulation, the NATO Centre of Excellence for Military Medicine (MILMED COE) in cooperation with the Bundeswehr Medical Academy is organizing the first Conference for Medical Simulation Applied to Large Scale Exercises, taking place from 28 to 31 October 2019 in the Bundeswehr Medical Academy in Munich, Germany.
The aim of this conference is to create a community of discussions between decision-makers, subject matter experts (SMEs), worldwide authorized bodies, potential future case managers and beneficiary regarding medical simulation for large scale field exercises. Multinational military medical exercises are the highest level of the education and training process within NATO. This is the only platform where the medical system can prove the ability and readiness as an entire system to support the alliance's operations in the whole spectrum of military operations.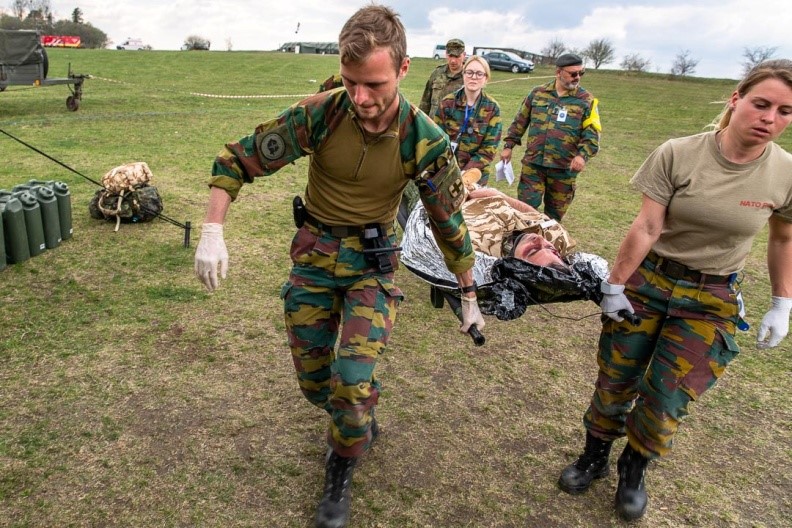 Having all elements of the medical support system deployed in the field, such as ROLE 1, ROLE 2, ROLE 3 MTFs, medical evacuation assets, CBRN and other force health protection assets supported by medical logistics system in place, the quality of their training and, more than that, the validity of testing the medical system will be guaranteed just through usage casualties in both proper numbers and pathology. This is the crucial role of medical simulation. A unique and complex simulation concept will make training in large scale medical live exercises as effective as possible. The conference will consist of scientific presentations, syndicates, panel discussions, demonstrations, and exhibitions.
Decision-makers and responsible experts from the NATO medical community, NATO command structure and Nations, representatives of significant and worldwide recognized simulation entities, associations and organizations, SMEs in medical training and exercises, military and civilians, are all expected to participate and contribute.
THE PROPER SIMULATION BRINGS MEDICINE INTO THE EXERCISE!

UPCOMING COURSES